About Us
Dedicated to the Idea That We Can Get More Done Together
For more than 60 years, United Way has served our community by rallying people together to work on some of the toughest problems. In 2019, community leaders challenged United Way to develop a sharper focus, a deep commitment to a single issue. The purpose of this focus would be to help volunteers and businesses rally their support and make measuring our impact simpler. There was no doubt the community wanted, and needed, United Way to evolve.
The United Way Board of Directors was willing, but what was the single issue to organize around? For decades, United Way had addressed a broad set of issues, from assisting the elderly to meeting the needs of those experiencing homelessness, from addiction recovery resources to access to childcare. Focus groups, surveys, and community meetings were held. In the end, the community's voice was clear – the focus needed to be on helping young children.
In 2021, the opportunity arose to merge with the United Way of Whitley County. It was a chance to combine strengths and serve our communities more effectively. It was immediately agreed that the two counties would be viewed as a total service area, not as side-by-side entities. The merger would only work if the communities were one whole, not two halves.
Kosciusko County and Whitley County merged in 2021 to combine strengths and serve those communities more effectively.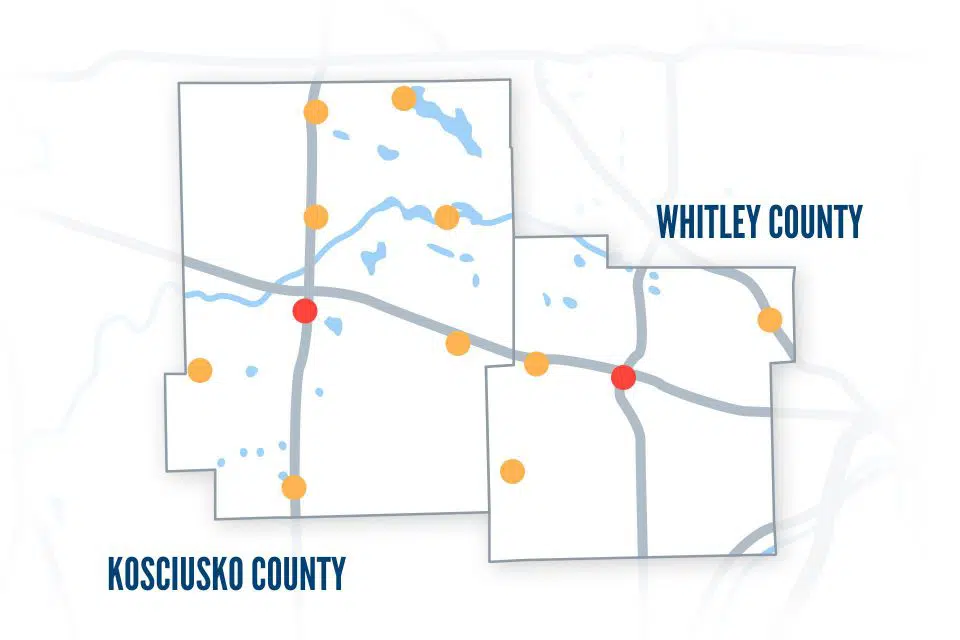 Our Mission
Uniting our community to create positive change for children.
Our Vision
We will improve the quality of life for children across Whitley & Kosciusko Counties by:
Investing community resources in initiatives that create long-term, positive change
Building partnerships with people and organizations to maximize resources
Being transparent by actively sharing the results of our efforts
Making wise, responsible choices as stewards of community resources
Our History
United Way of Whitley & Kosciusko County, founded in 1958, is governed by a local board of directors, comprised of community leaders. This agency is a not-for-profit 501(c)3 which accepts tax-deductible contributions.
Be a part of the change in our community. Together we can inspire hope and create opportunities for a better tomorrow. That's what it means to LIVE UNITED.